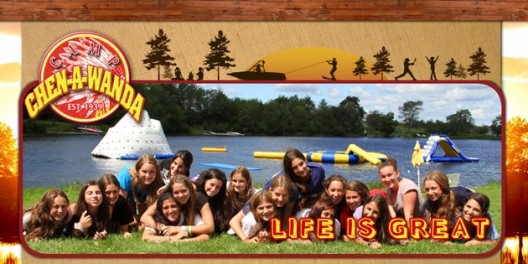 "Life is Great at Camp Chen-A-Wanda!"
At Chen-A-Wanda, we believe that the sleepaway camp experience should be enormously fun and exciting while providing a summer of growth and enrichment.  We recognize the importance of nurturing not only the physical but also the emotional well being of our campers.  It is our utmost priority to provide programs and activities that enable our campers to have positive experiences during their summer at camp.
We provide a safe, positive and nurturing environment that allows our campers to excel in various pursuits.  Additionally, we rely on our campers' families to continuously communicate with us to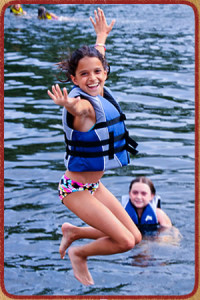 ensure that the needs of our campers are always being met.  In fact, some of our most popular programs and activities are the ones that our campers and their families have inspired us to add through the years.
Our beautiful campus spans over 180 acres in the hills of Northeastern Pennsylvania. On our campus, campers participate in every land sport and activity imaginable.  Additionally, Chen-A-Wanda sits on pristine, temperate Fiddle Lake. Our safe waterfront is staffed by certified lifeguards and offers our campers a diverse array of water sports and activities.
Our staff is experienced, friendly, positive, caring and skilled.  Our senior staff is made up of energetic, enthusiastic educators and coaches, with the majority of them having been with Chen-A-Wanda for years and years.  As a result, our campers come to rely on some of the best childcare workers in the industry, and the same smiling faces summer after summer.
When it comes to activities, our dynamic camp program is both structured and elective, at the same time.  While much of our campers' activities are determined by our program staff, campers are able to choose the activities that they wish to participate in two times a day.  We believe that our structured and elective program gives campers the "best of both worlds" by fostering independence within a traditional camp schedule and structure.
Our campers and staff get to enjoy nutritious, delicious meals prepared by our skilled and talented chefs in our incredible 14,000 square foot dining facility overlooking beautiful Fiddle Lake. Meal times are known at camp to break out into impromptu dance parties where the amazing spirit of our camp is truly on display.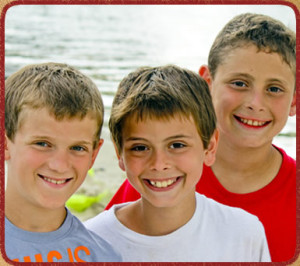 With all of the fantastic facilities, programs and activities that Chen-A-Wanda offers, we have no doubt that our campers are always in for a memorable summer.  But even more memorable will be the friendships that each camper makes.  Lifelong friendships are forged at Chen-A-Wanda each summer and this, more than any activity or offering, is what the "Chenny Life" is all about!!!
Contact us for a tour during the school year at 1-201-391-2294, or during the summer at 1-570-756-2016. We also offer Rookie Days in which prospective campers can experience what life is like at Chen-A-Wanda in an exciting day running through some of our most popular activities. Our Rookie Day dates in 2015 are on July 25th and August 2nd and spots fill up quickly, so give us a call!
Come see for yourself why LIFE IS GREAT at Camp Chen-A-Wanda.
When you send your child to sleep away camp – as parents we hope that they make solid friendships and create long… http://t.co/oJQQ7YJsQd

— Camp CHEN-A-WANDA (@CHEN_A_WANDA) April 1, 2015
Learn More About Camp Chen-A-Wanda By Visiting CampCAW.com
Ready To Book A Tour, GREAT! Call 201.391.2294
Want To Chen-A-Wanda? Learn About The Staff Experience!
Check Out Camp Chen-A-Wanda's WCCA Profile