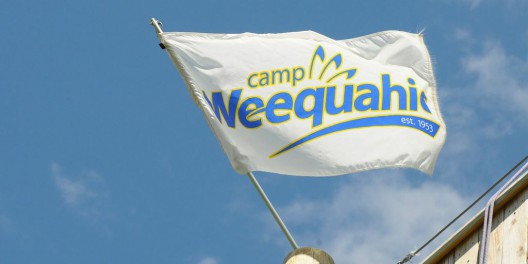 The Weequahic Basketball League
Many camp families ask the question, "Are you a competitive camp?" With over 50 activities from which to choose, we happily respond, 'If a child wants to compete, they can. If not, it's not expected of them." For those who like to compete we have many options both on and off camp. The most lively of these options continued to be the Weequahic Basketball League.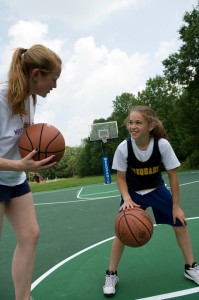 Founded in 2010, the WBL allows campers who love to play and compete the chance to do so often. Divided up among equal teams by age group and skill level, our Ballers get the opportunity to test their teamwork and skill against other teams during a regular activity period. Run by our Athletics Director and Head of Basketball, kids who love the game get enjoy the opportunity for some friendly competition on the courts.
Starting with the NBA style draft during which the coaches pick teams, the WBL begins in style. After a few practices, during which the campers pick their own team names, the games begin. Near the end of the session, the teams participate in the WBL Finals. This single elimination tournament is hotly (and fairly) contested by all teams and culminates in the final game which the entire camp gets to watch.
During the games, campers not playing get to run the scoreboards, practice their on court interviews and play by play announcing, and, for the older kids, get some experience as assistant coaches.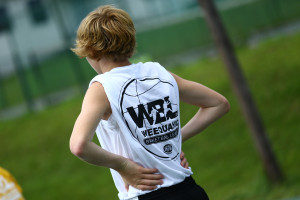 Campers of all skill levels and ages who want to be a part of a basketball team get to be so. And, surrounded by a great staff and supportive friends, they learn and play and enjoy the game!
This summer we will be hosting two "Camper for a Day" programs! Sign up now to experience Weequahic in action! http://t.co/JuRhcndGhs

— Camp Weequahic (@CampWeequahic) April 1, 2015
Our happiest days are the summer ones we share with you! #campweequahic #summer2015 pic.twitter.com/74MdoHjqSD

— Camp Weequahic (@CampWeequahic) February 25, 2015
Quick Links:
Learn More About Camp Weequahic By Visiting Weequahic.com
Ready To Book A Tour, GREAT! Click Here or Call 877-899-9695
Want To Work At Weequahic? Learn About The Staff Experience!
Check Out Weequahics WCCA Profile